Youth1 looks at some of the prospects that made out Elite101 list for the Class of 2021. The focus of this article will be on some of the players who were ranked in the Top 25 of that class. The results vary from athletes not even playing football no more to athletes transferring to athletes making an impact on their current football team. 
No. 24 Jaden McBurrows | Athlete | Florida
McBurrows is currently a junior defensive back at the University of Michigan. 
No. 20 Colin Henrich | Offensive Lineman | Virginia
Henrich is now a 6-3, 305-pound redshirt offensive lineman who is currently at Georgia State and has three years of eligibility left. He walked on at South Carolina and stayed there for the 2021 and 2022 seasons. 
No. 16 Vinson Davis III | Wide Receiver | Florida
Davis is a sophomore at Southern Illinois. He transferred there from Charleston Southern. During the 2022 season, he caught 56 passes for 425 yards and four touchdowns. He was named 2nd-Team all-Big South Conference last season. 
No. 12 Antwain Littleton II | Running Back | Maryland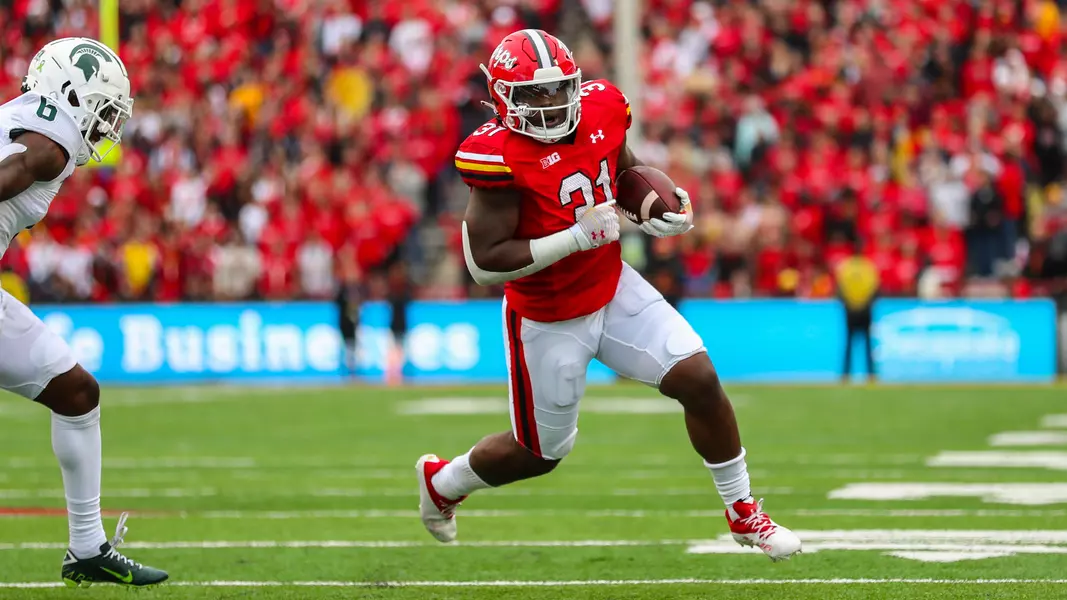 Picture courtesy of UMterps.com
Littleton is a redshirt sophomore at the University of Maryland. During the 2022 season, he carried the football 75 times for 320 yards (4.3 yards per carry) and scored five touchdowns. 
No. 9 Laurence Seymore | Offensive Lineman | Florida
Seymore is a redshirt sophomore at Miami (FL). He played in two games during the 2021 season and saw action in six games during the 2022 season. 
No. 8 Jacorey Brooks | Wide Receiver | Florida
Brooks is a junior at the University of Alabama. During the 2021 season, Brooks caught 15 passes for 192 yards and two touchdowns in 15 games. He took it up a couple of notches last season by catching 39 passes for 866 yards and 10 touchdowns in 13 games for the Crimson Tide. 
No. 5 Preston Stone | Quarterback | Texas
Picture courtesy of Smumustangs.com
Stone is currently a sophomore at SMU. He played in six games during the 2022 season and completed 22-of-48 passes for 388 yards and two touchdowns. 
No. 4 Julien Simon | Linebacker | Washington
Simon is currently a redshirt sophomore at Tulsa. He spent his first two years at USC.
No. 3 Elijah Howard | Running Back | Tennessee
He started off at Virginia Tech as a defensive back during the 2022 season. He is not at Central Connecticut State. 
No. 2 Aaron Willis | Linebacker | Virginia
Willis is currently a sophomore at the University of Houston. He spent the 2021 season at Tennessee before transferring. 
No. 1 Amari Daniels | Running Back | Florida
Picture courtesy of 12thman.com
Daniels is currently a junior at Texas A&M. In two seasons, he's carried the football 56 times for 319 yards (5.7 ypc.) and one touchdown. 
It's worth noting that all these players are relatively early in their college football careers and the 2023 season has yet to start for most of them. Youth1 will keep tabs on the Class of 2021 Elite101. 
x
Youth1's Recruiting Counselors are on a mission to educate you on the recruiting process - one that's very competitive and starts early. Let us provide guidance through the most important decisions that shape your athlete's journey in sports.
Learn how to become a recruitable student-athlete, find out what colleges you match best with, and get the ability to message college coaches directly with a specialized recruiting package. 
Don't wait, schedule a time to speak with a Youth1 Recruiting Counselor. It's FREE! Just fill out the following information and then select a date and time in the form below.